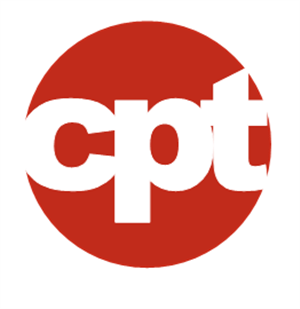 Overview
Types of CPT
Part-Time vs. Full-Time CPT
Eligibility Criteria
CPT During Final Term
Documentation Needed to Apply
Detailed Training Description
How to Apply for CPT
U.S. Department of Homeland Security Address Notification Requirement
CPT and Unpaid Internships
CPT Online Certification Course
Overview
Types of CPT
Requirements for Non-Required CPT
Part-Time vs. Full-Time CPT
Eligibility Criteria
CPT During Final Term
Documentation Needed to Apply
Detailed Training Description
How to Apply for CPT
U.S. Department of Homeland Security Address Notification Requirement
CPT and Unpaid Internships
Do F-1 students need CPT authorization to participate in unpaid internship?
Overview
If you wish to accept employment off-campus, you should pursue Curricular Practical Training (CPT). CPT is defined as employment which is an integral part of an established curriculum, including: "alternate work/study, internship, cooperative education, or any other type of required internship or practicum which is offered by sponsoring employers through cooperative agreements with the school." Source: [8 CFR 214.2(f)(10)(i)]. CPT is available only prior to the completion of your degree program and you must have a job offer at the time of application. CPT employment may not delay completion of the academic program.
Students must maintain full-time enrollment during fall and winter CPT. Full-time enrollment is 12 credit hours for undergraduate students, 8 credit hours for graduate students and 6 credit hours for Graduate Student Instructors and Graduate Student Research Assistants. Please note that Rackham 998 course is only 1 credit hour and is NOT an equivalent of full-time enrollment.
The full-time enrollment requirement means that most students have to limit their CPT during the academic year to local jobs or to working for their employer remotely, usually on a part-time basis. There are some exceptions, notably PhD students who have completed all their coursework and are now registered for dissertation/research hours only. However, such exceptions are rare. Although full-time CPT is allowed during the fall and winter semesters, the full-time enrollment requirement makes employment outside of the Ann Arbor area highly impractical in most situations.
Types of CPT
Requirements for Non-Required CPT
Part-Time vs. Full-Time CPT
Eligibility Criteria
CPT During Final Term
Documentation Needed to Apply
Detailed Training Description
How to Apply for CPT
U.S. Department of Homeland Security Address Notification Requirement
CPT and Unpaid Internships
Do F-1 students need CPT authorization to participate in unpaid internship?