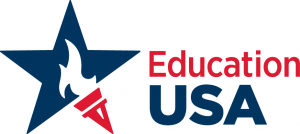 Education is provided in public, private, and home schools. State governments set overall educational standards, often mandate standardized tests for K–12 public school systems and supervise, usually through a board of regents, state colleges, and universities. 
Private schools are generally free to determine their own curriculum and staffing policies, with voluntary accreditation available through independent regional accreditation authorities, although some state regulation can apply.
By state law, education is compulsory over an age range starting between five and eight and ending somewhere between ages sixteen and eighteen, depending on the state.
[10] This requirement can be satisfied in public schools, state-certified private schools, or an approved home school program. In most schools, compulsory education is divided into three levels: elementary school, middle or junior high school, and high school. Children are usually divided by age groups into grades, ranging from kindergarten (5 to 6-year-olds) and first grade (6 to 7-year-olds) for the youngest children, up to twelfth grade (17 to 18-year-olds) as the final year of high school.
There is also a large number and wide variety of publicly and privately administered colleges and universities throughout the country. Post-secondary education is divided into college, as the first tertiary degree, and graduate school. Higher education includes extremely wealthy and selective universities, public research universities, private liberal arts colleges, historically black colleges and universities, community colleges, for-profit colleges, and many other kinds and combinations of institutions.
Statistics
Educational Stages
Under Graduate
Universities
Statistics
In 2000, 76.6 million students had enrolled in schools from kindergarten through graduate schools. Of these, 72 percent aged 12 to 17 were considered academically "on track" for their age, i.e. enrolled in at or above grade level. Of those enrolled in elementary and secondary schools, 5.7 million (10%) were attending private schools
Over 85 percent of the adult population have completed high school and 27 percent have received a bachelor's degree or higher. The average salary for college or university graduates is greater than $51,000, exceeding the national average of those without a high school diploma by more than $23,000
The country has a reading literacy rate of 99% of the population over age 15,In 2014, a record high of 82% of high school seniors graduated.
Educational Stages
Under Graduate
Universities